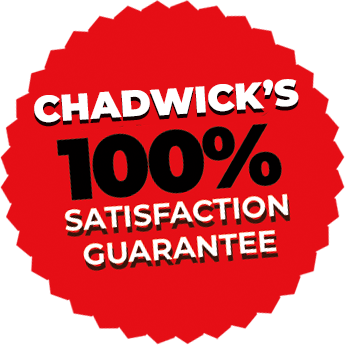 CALL FOR A
FREE ESTIMATE
all services available for both residential & commerciaL
CAll US TODAY
918.939.9406
CALL US TODAY 918.939.9406
From ongoing maintenance to large landscape installations, our dedicated team offers comprehensive solutions for your property. We're committed to getting the results you expect.
Chadwick's cultivates lush landscapes. Every job is done with committed service, skill, and knowledge. Our craftsmen specialize in working with property owners to develop and cultivate beautiful, sustainable landscaping designs and plans.
Our work not only maintains the status quo but also assures that the landscape is enhanced and regularly refreshed.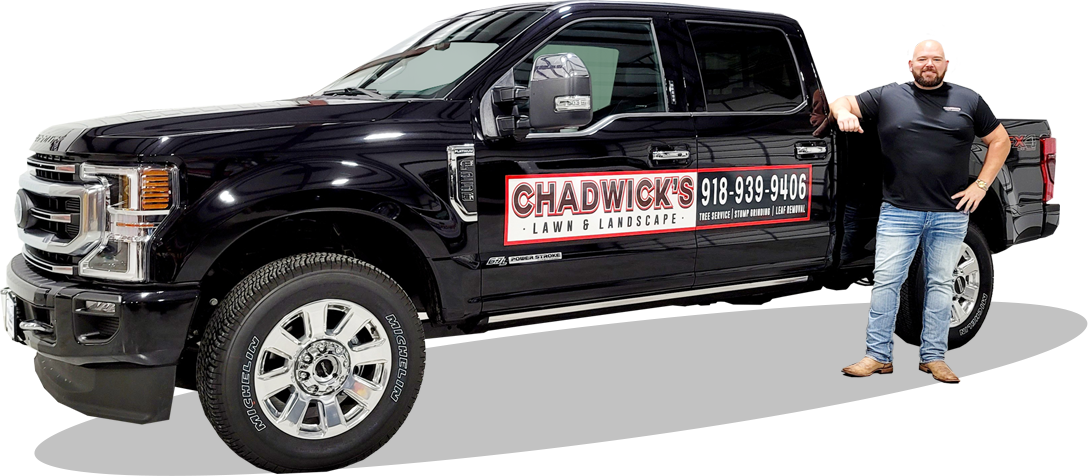 Chadwick's Lawn, Tree & Landscape is your local, trusted, and reliable source for tree trimming, tree removal, stump grinding, and all other arborist services across Oklahoma.
We're in the tree service business because we care about our customers and we care about trees. For that reason, we only hire highly-skilled professionals with years of experience. Call our Team of Arborists and request your free estimate today!
At Chadwick's Lawn, Tree & Landscape, we invest heavily into the best equipment to minimize the risks associated with tree care. Everyone that works with Chadwick's has a simple goal… to do a great job.
CALL US TODAY 918.939.9406
for a free estimate 918.939.9406
customer reviews

This is an outstanding company! It was very easy to work with them. They were all helpful and everything was 100% accurate. All of their workers were kind, helpful and knowledgeable. The final project had excellent results. I highly recommend them.
-Paul Jenson
 They did an amazing landscape job. They finished our project on time and everything looks beautiful.
– Jennifer Schultz
Chadwick's did an awesome job. The curb appeal of our house now makes all of our neighbors jealous. Thank you all again.
– Joe Vargas

Copyright © 2023 Chadwicks Lawn, Tree & Landscape. All Rights Reserved